Injection Moulding

Besides injection mold-making we are also reliable plastic molded parts supplier for leading regional contract manufacturer. Our combined tooling & molding expertise with the full capability to work competently with our customers to transform their design into a finished product successfully in a shorter time.
We are pride to say that "Our plastics manufacturing facility support low, medium & High volume production ranging from 50 tons to 280 tons of clamping pressure at the most competitive cost.
Above 280 ton up to 850 ton tooling we will trial & short run molding with our business associate molding trial centers within our proximity.
Plastic injection molding
Machines ranging from 50 to 280 ton clamping force.

Shot Capacity
from less than a gram, up to 524gms per shot.

Insert molding
which allows for other components (e.g. metal parts, molded cables and encapsulated circuit boards) to be completely integrated into the plastic molded part in cycle.

Outsert molding
is a process in which a number of plastic functional components are injection moulded in one operation onto both sides of a metal baseplate.

Over molding
which uses different component materials and integrates them into a single part, much like what you might see on a toothbrush, where a soft elastomer material is molded onto a rigid handle.

Engineering resin
expertise in process in reinforced engineering plastics.

Ultra sonic welding

Hot Stamping (out-source)

Tampon printing (out source)

Heat Sinking (out-source)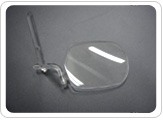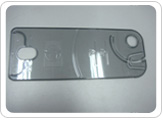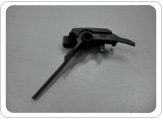 Quality Control
Quality assurance is an vital & integral part of any company in today's competitive marketplace, and in New Universe we take it very seriously.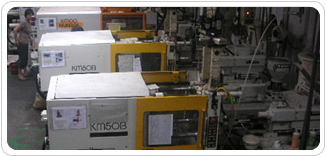 Our three-step QA process:
Visual inspection
is performed by our trained machine operators at regular intervals to identify any rejects.
In-Process Inspection
The parts are inspected by our QA personnel at the machine at hourly interval and any rejects are logged.
Out-Going Inspection
acceptable parts are packed, counted, and moved to our quality control department, where they are randomly inspected once again, and the count is verified and ship.