What sets us apart from other molding making companies?
In-depth knowledge in mold-making for more than two decades
•
Direct involvement of top management in every segments of tool-making and guide the sub-ordinates with our more than two decades of experience, we are confident to deliver the best quality mold.
•
Experienced team consists of professional mold designers and tool making experts.
•
All our engineers are well trained and specified in plastic knowledge; we can provide innovative solutions for our customers at your door step.
•
Our infrastructure have wide range of latest art of technology and tools support the operation.
Cost Advantage
•
We are able to deliver the same & better quality reliable tooling and services than our competitors but at a lower cost.
•
Housing all the operation in-house provides us excellent & efficient management of the resources to the full extent thus minimize our over-head.
•
Ability of sourcing the right material at right price with our regional channels.
•
Lowest part cost.



Quality control
•
We have a well established quality management system & IS0 9001 Certificated organization.
•
We guarantee mold life and provide maintenance for domestic molds.
Accessibility or Easy to do Business With
or Ease of Business
•
Quick turnaround time on inquiries.
•
Fast response to complex issues.
•
Walk-ins welcome, businesses or individuals. Quick mold or prototype modifications.
•
Customer support oriented program management team.



Flexibility
•
Support shorter lead time, custom pricing, low & medium volume production support with reasonable cost, short run capabilities with "less than minimum" setup fees.



Excellent customer service
•
We strive to provide Total satisfaction of customer by constantly assess & improve our process & costs with a periodical performance evaluations.
•
Service-oriented business practices.
•
Ability to Listen customer and swiftly act to their customized needs.
Committed, Dedicated, Reliable and trustworthy tool-maker
serving plastics world for over 29 years


Technology
| | |
| --- | --- |
| High Speed cutting technology | Mold-making expertise of more than 20-yrs |
| Highly Skilled employees | 3D Mould Design |
| High tech EDM Machining | High End CAM Programming |
| Precision Wire EDM | Modern Holding & Clamping devices |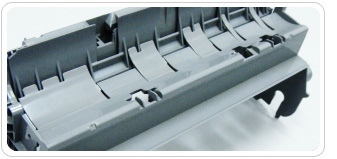 Maintaining repeatability, Minimize costs and expedite the delivery were our prime drivers.
We utilize leading precision machining & cutting technology in a lean manufacturing environment. We meet the unique needs of each customer by implementing leading edge manufacturing technology, which maximizes processing flexibility and minimizes throughout costs.
Our precision machines and highly skilled teams is capable of manufacturing highly critical injection moulds with tight tolerance with the latest machine tools technologies and state-of-the-art equipment in our manufacturing process. All our manufacturing processes are closely controlled and monitored by a team of experienced precision machining specialists and managers.
Our comprehensive range of precision machines include High speed CNC vertical machining centers, CNC EDM machines, CNC WEDM, precision grinding machines. Combining our process engineering strength and the range of highly-specialized equipment and machinery, we are able to provide and deliver world-class precision injection moulds that are in line with the exact specifications of our customers.
Our technology partners are